this blog post
.
I had only made fondant once before, but i thought i could pull something cute off.
This is what i ended up with:
Cute, right?
I used a recipe from a book i picked up super cheap at TJ Maxx called
The Cupcake: Life's Better with a Cupcake
which i can't find a link to on Amazon, so
this is all i have to show you for that
, and i used the Basic Vanilla cupcake recipe from there. I used buttercream for the eyes, mixed with some cocoa powder for the noses, mouths, and pupils. I used the fondant recipe
located here
.
My BFF's son loved them, even though he only ate one of them (i wasn't sure how he'd do with fondant, being autistic with some sensory issues) but we the adults devoured them! They were SO GOOD... i had never covered cupcakes fully with fondant before and therefore it was a pleasant surprise how they were sweet but not overly sugary like buttercream tends to be for me. This may be a be a favorite for me, even if my arms ached for a couple days from all the kneading. lol I am sure that goes away with practice.
More pics: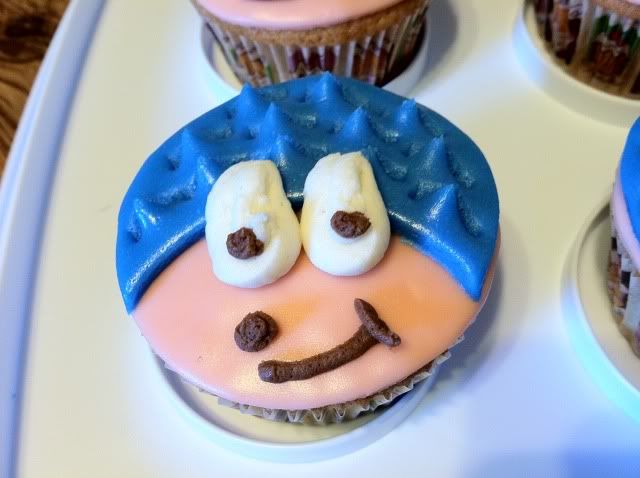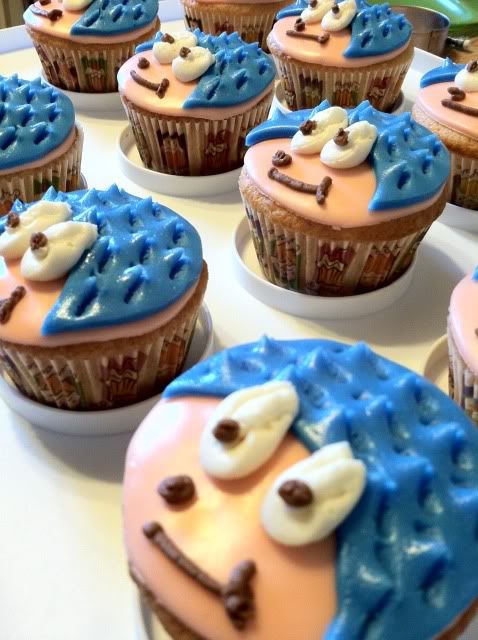 My best friend asked me if i could make some kind of Sonic cupcakes for her son, who just turned 7. I did some Googling and i just wasn't sure how to best go about it. Until, i saw
Current Mood:

accomplished